Hello, My Movievaures! I hope you are all fine and safe. Nothing has changed here, still confined at home but nothing really to complain about. I still have access to the internet and so to Netflix and Amazon Prime which allows me to do what I love the most, so life is good for now.
And so I was browsing Netflix to something new to watch as I just finished Homeland (you can read my review on it here) and caught up on every show I liked. What was my surprise to learn that Tiger King was one of the most-watched trending documentaries on the App! Well, not completely surprised as I've seen many reviews and posts about this weird show, as well as hundreds of Memes on 9GAG.  What amazed me the most is that so many people liked it knowing that the plot was about a crazy guy that had a Tiger zoo in the United States.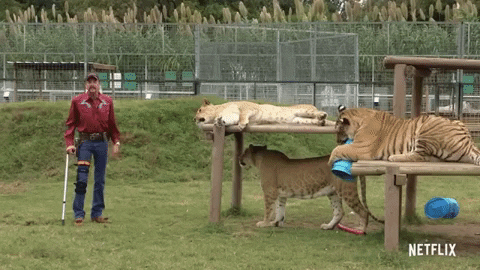 After watching all the episodes, let me tell you, I now completely understand the craziness about this show. BECAUSE EVERYONE INVOLVED IN IT IS ABSOLUTELY CRAZY! I will not lie, I really enjoyed watching it. Netflix is now known for its capacity to create really good documentaries with a good rhythm, interesting plot, and captivating characters. Tiger King is one of those. It is not just a documentary about a guy who owns tigers but about an entire interconnected society of big cats lovers in the south-est part of the United States with such stakes and competitiveness that lead to a plot for murder.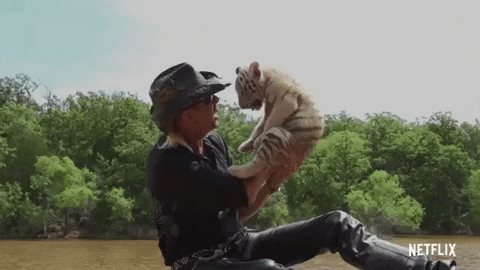 When you mix craziness, exoticism, and a low intellectual level, you have a very explosive cocktail. One of the main protagonists of this documentary is actually called Joe Exotic. He is a special one and I'm being nice while saying that. You really need to watch this show to understand how deeply deranged this guy is, but in summary, he is a big cat collector/zookeeper, in love with himself, huge ego, always with a gun in his hand, in complicated relationships with multiple men and a drug addict who likes to be on camera and create video clips of himself singing original songs about Tigers. His main antagonist is Carole Baskin owner of Big Cat Rescue who accused him to exploit and mistreat his animals and insisted on closing his zoo. Don't fool yourself, this sounds rational, but that woman is actually as crazy as Joe Exotic!
However, even if their eccentricity is funny most of the time, this documentary highlights the important issues of today's American society. First of all, is kind of crazy to learn that there are more domesticated Big Cats in the United States that there are in their natural habitat. As well as knowing how is easy it is to get an exotic animal and having it at home. The documentary also shows the decline of certain groups in American society and how money is the real king in the end. It is kind of sad to see how egos and ignorance can lead to such disarray and how animals, which are basically the main subject here are put aside in money and power wars.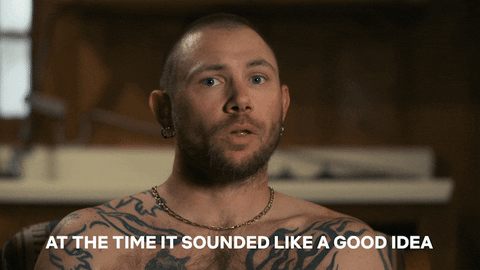 In short, I will absolutely recommend this documentary. Not only because it is sometimes so absurd that it is kind of funny, but because it shows a part of American society we are not really in contact with most of the time and actually learns a lot of things about how systems work and how crazy the world can get sometimes. 
This is all for today My Movievaures! I hope you enjoyed this article and let me know your thoughts on the show in the comments down below. See you next week!