Hello, My Movievaures ! I hope you are all safe and taking advantage of the confinement to rest, progress on your projects or whatever feels right for you right now. As you can imagine, I spent my time writing and watching movies and shows so I will not complain.
Today I'm back with a new article on Blade Runner. I think it is a great time to watch or re-watch your classics and this movie is absolutely one of them. I went to see Blade Runner 2049 in theatres when it was released in 2017 and this week I realized I haven't watched the original movie since I was a child so I had very few memories of it.
So I gave it another shot this week and I remembered why I loved it so much. This movie is timeless. When you think about the fact that it was released in 1982 is even more amazing.  I imagine everyone is aware of the main plot, but just in case here it is: in a futuristic world, in the early years of the 21st Century, a new race of slaves is created to work in the colonies outside planet earth who is now superpopulated and unsanitized. These slaves are called replicants and barely nothing distinguishes them from humans. Without any surprise, they organized an uprising but it was crushed by humans. Now replicants are illegal on planet earth and the few ones who are left on earth are tracked and "retired". Those who hunt them go by the name Blade Runner.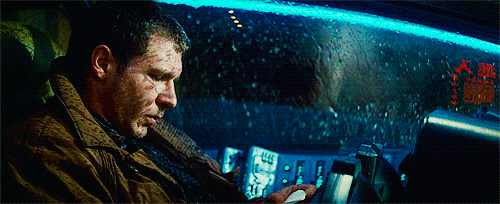 This movie is absolutely incredible. Let us not forget it was a movie released 38 years ago, but the plot, as well as the special effects, have nothing to envy our Sci-Fi movies. The scenes are incredibly beautiful. Not on the sense of what we are seeing is beautiful, but the colors, the contrasts, the vast scenes, everything is kind of poetic. The music and sound effects are also extremely powerful as they perfectly match the general atmosphere of each scene and give more deepness to what is going on in front of our eyes.
The plot is in its way very poetic and philosophical. The main idea is to question humanity and what determines it. As we progress in the story we see characters change their mind on their beliefs and others die because they are not ready to question theirs. We also understand how far some people are ready to go for their love ones and others for power and recognition. Something else that I really appreciate in this movie is how it pictures our future. It is very sad actually, with planet earth just being a gigantic city fill with advertising boards and huge skyscrapers, without any sign of nature around. This is obviously very pessimistic but is actually one of the scenarios that could become true if we keep living like we are right now. Especially on the wealth gap that separates, even more, the poor, forced to live in monstrous cities without space and the rich who live in huge flats above everyone or in outer space.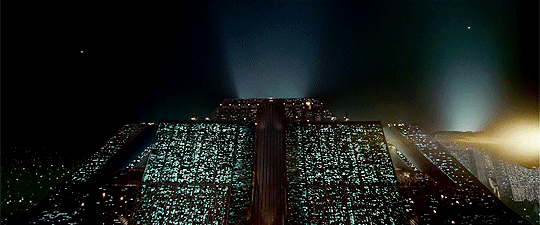 As per the movie released in 2017, Blade Runner 2049, I think it is also a masterpiece (you can read my previous article on it here). Of course, there are many references to the first movie, which I loved, but it goes even deeper into the whole question of what is human. I know, not everyone agrees with me, but I believe Ryan Gosling was an excellent cast for the movie and honors Harrison Ford's performance in the 89's version as well as the latest one (mini spoil guys). The images are as beautiful as they can be and the soundtrack is just as amazing as what I described before. So, as you can see this week was dedicated to Blade Runner. I watched both movies and I absolutely believe that they must be considered as "must watch" classics. If you have never watched them before I really recommend them and if you already did, let me know your thoughts about it.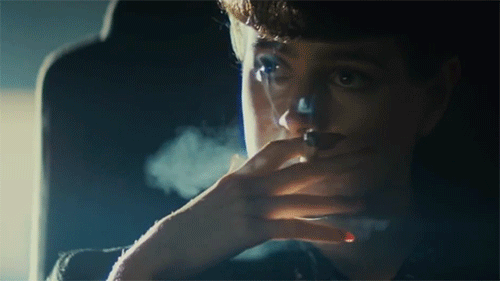 This is all for today my Movievaures ! Stay safe, keep watching shows and movies and stay at home. We are very lucky to have technology on our side today to have some fun in these stressful times. Let me know what other classics you would want me to watch and comment on.  See you next week.